Unleash the Adventure: Your Guide to a Perfect Dog-Friendly Road Trip
Unleash the Adventure: Your Guide to a Perfect Dog-Friendly Road Trip

Embark on the best dog-friendly road trip across the country! Discover tips for a cross-country adventure, ensuring you and your furry friend make the most of every stop. Unleash the journey of a lifetime with our often sought-after advice.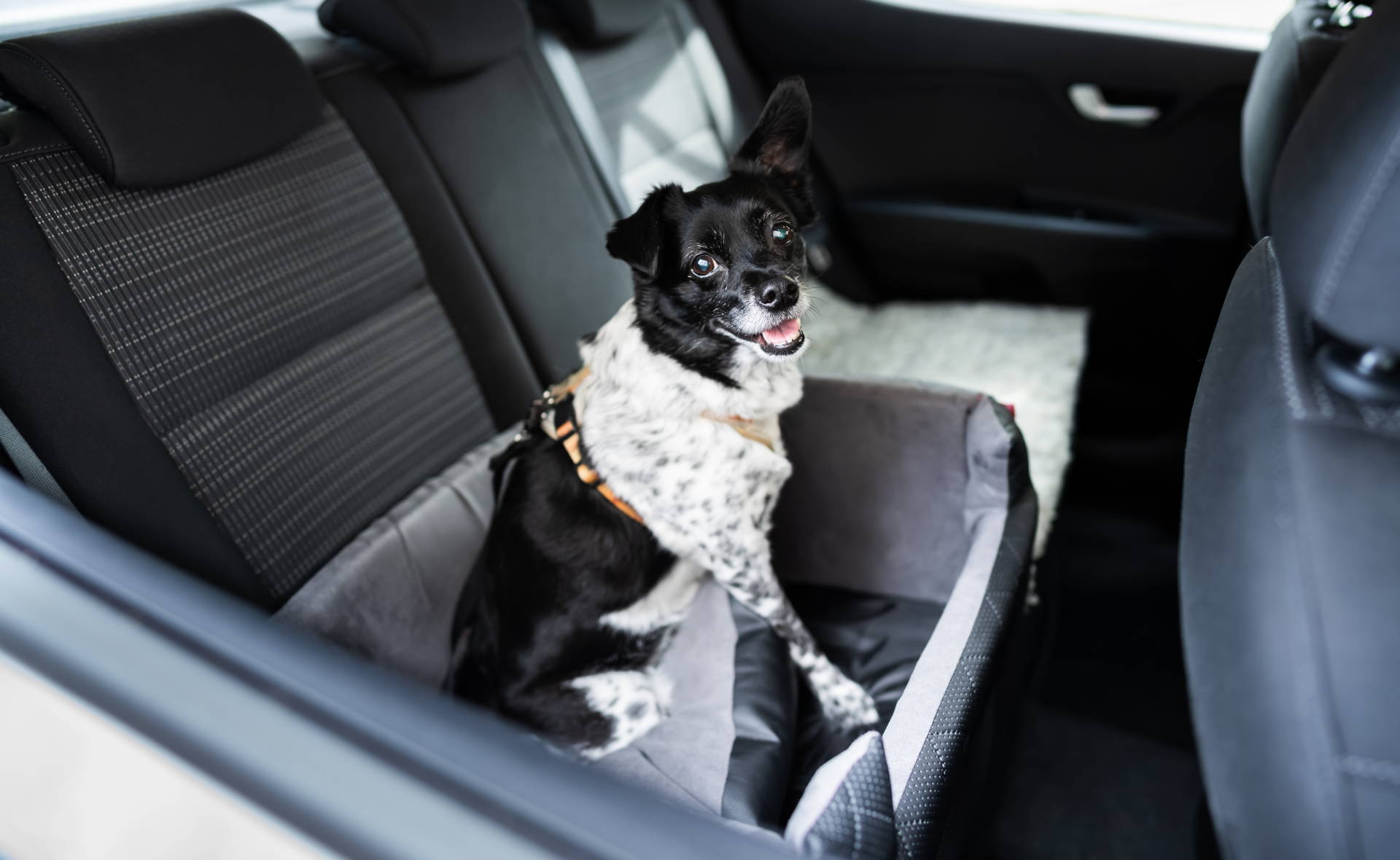 Nothing makes vacation quite as special as being able to enjoy it with your furry best friend. While it sounds like a great idea, sometimes traveling with your furry friend in tow can provide challenges — like TSA regulations, and specific travel requirements if you're flying.
If you're really wanting to head out for a little getaway with your pet, a road trip can provide a fun, accessible, and easier way to get out of town and have some fun exploring new places with your dog! Of course, it will still require some pre-planning, but this could be the perfect option to enjoy some time with your best furiend.
Keep reading for some tips and tricks to help you and your furry friend have the best cross country (or wherever you're headed!) road trip together!


Safety first, and comfort, too!

As with any type of travel with your pet in tow, safety should be first priority, then comfort.
So what are some safety needs for your dog in the car?
- Seat belt and or/harness with restraint
- Seat cover (so your car stays protected from any potential mishaps — from spilled food or water, to excitement accidents)
- Seat separator (so they can't climb up from the back seat into your front seat area)
- Kennel/crate if they need to be restrained at a greater level for the entirety of the ride
- Child safety locks ON on all windows they can reach (you want to make sure your stay in control of when they're able to pop their heads out the window, if at all!)
The most common theme of these safety items: keeping your pet restrained/contained to a specific area. This is for everyone's safety — yours included! Keeping an eye on your dog while driving is dangerous, and having them moving around throughout your drive is distracting. Keeping them confined to their own space keeps them safe, and will ultimately keep you both more comfortable on the journey.
Many dogs like having their own designated safe space to curl up and relax, so consider bringing some of their comforts from home, like their favorite toys, blankets, or bed.


Getting acquainted with car rides

Before heading out on the great American road trip with your dog, be sure they actually enjoy being in the car — especially for extended periods of time!
Starting off with short rides around the neighborhood will help them get acquainted with car rides, and will allow them time to adjust to their car set up (seatbelt, harness, crate — whichever you're choosing!).
If your dog is pretty well adjusted to the car, but freaks out because most car rides result in a trip to the vet or the groomer, try adding more car rides to happy places into the mix to help remove that negative association with car rides. Take quick trips to hiking trails, or the dog park, or to your local pet store to shop for treats or toys together. Showing them that the car can bring them to fun places is important!
Don't forget, rewards go a LONG way! Whether they need the incentive just to get into the car to start, or they're being so good in the backseat they deserve a little treat, be sure to pack some tasty high-value rewards for good behavior — or just because! You know we've got you covered in that department! From soft baked biscuits, to jerky bites, and dental sticks that can keep your dog busy on long rides, Shameless Pets has so many treat options to keep your dog happy during road trips!


Finding pet friendly stays along the way

If you're planning on being on the road for days at a time, you'll need a place to crash along the way. Thankfully, there's no shortage of pet-friendly hotels and motels you can find! Before you head out, though, do you research. Some hotels and motels that are dog friendly have breed restrictions, and weight limitations, and also may only allow a certain number of pets per-room. So, be sure that your accommodations can accommodate you and the furry friend you have in tow.
Another option? Vacation rentals — like AirBnB or VRBO. Again, be sure to check if there are any pet restrictions here!
Looking for options with little-to-no restrictions when it comes to their pet policy? If you're up for it — and your dog is into it, too — consider camping! It can be a fun way to enhance the road trip experience and take in some beautiful sunrises and sunsets together. Websites like Hipcamp, The Dyrt, iOverlander, KOA, and Campendium, can help you find spots along your route to set up camp for the night — some options may even have facilities like bathrooms and showers that you can use if you're looking for those creature comforts.


It's not always easy to maintain a routine when you're on the road, but it can be especially helpful for your dog to still have that structure. Odds are, even on the road, they're going to remember when meal time is — their internal clocks are incredible! — so try to stick to those scheduled times as best you can.
Don't forget to give your dog some stimulation, too! If they're used to daily play time, or daily walk time at a certain time of day, do your best to coordinate stops for gas or for food at these times so you both can stretch your legs and get some zoomies out.
Create a routine with bathroom breaks, too. This way, you can factor them into your drive time, and your dog can stay comfortable along the way (and you can also help to eliminate the risk of accidents!). The window of time is different for every dog, but it's best to start with smaller windows and see how it goes from there — bathroom stops every 2 hours is a good general rule of thumb, though some dogs can make it up to 4 hours between stops. Be mindful of how much your dog is drinking along the way, as this will certainly impact how often you need to stop.


Add these things to your packing list!

We all know that packing is the least fun part of planning any trip — even a road trip. Packing lists are a great way to ensure you've got everything you need to have a fun, safe, and unforgettable vacation.
So here's a few things to add to your list to make sure that your dog has the best time ever!
In addition to creature comforts and car-safety items, don't forget to pack these essentials:
- Medications (this includes your preventatives, too, like Nexgard and Heartgard!)
- Vaccine records (simply ask your vet to email them over, or print them out for you)
- First aid kit for your pooch
- Dog health insurance (technically you can't pack this, but you can sign up for it before your trip — it's always good to be prepared)
- Treats
- Extra dog food (wet and/or dry!)
- Extra water
- Food & water bowls
- Clothing/weather-related items for your pup (like booties, sweaters, etc.)
- A leash light (if you're going to be driving at night and may have to stop in the dark for bathroom breaks, adding a light or reflective element to your pups leash and/or harness will help you stay visible for safety's sake)


Your dog deserves a vacation as much as you do! Make it special, make it a time to connect, and recharge, and explore new places together! Like any kind of travel, it's important to be prepared for anything, do your research ahead of time to avoid any snafus along the way, and pack the essentials to ensure you're safe and comfortable on every part of your journey. And don't forget to take lots and lots of pictures. (And tag us in them @shamelesspets, because we want to see your fun road trip!)
---