Tail-Wagging Vacations: The Top Pet-Friendly Hotel Chains to Check Out
Tail-Wagging Vacations: The Top Pet-Friendly Hotel Chains to Check Out

Looking for a pet-friendly hotel for your next vacation? Look no further than our guide to the top pet-friendly hotel chains.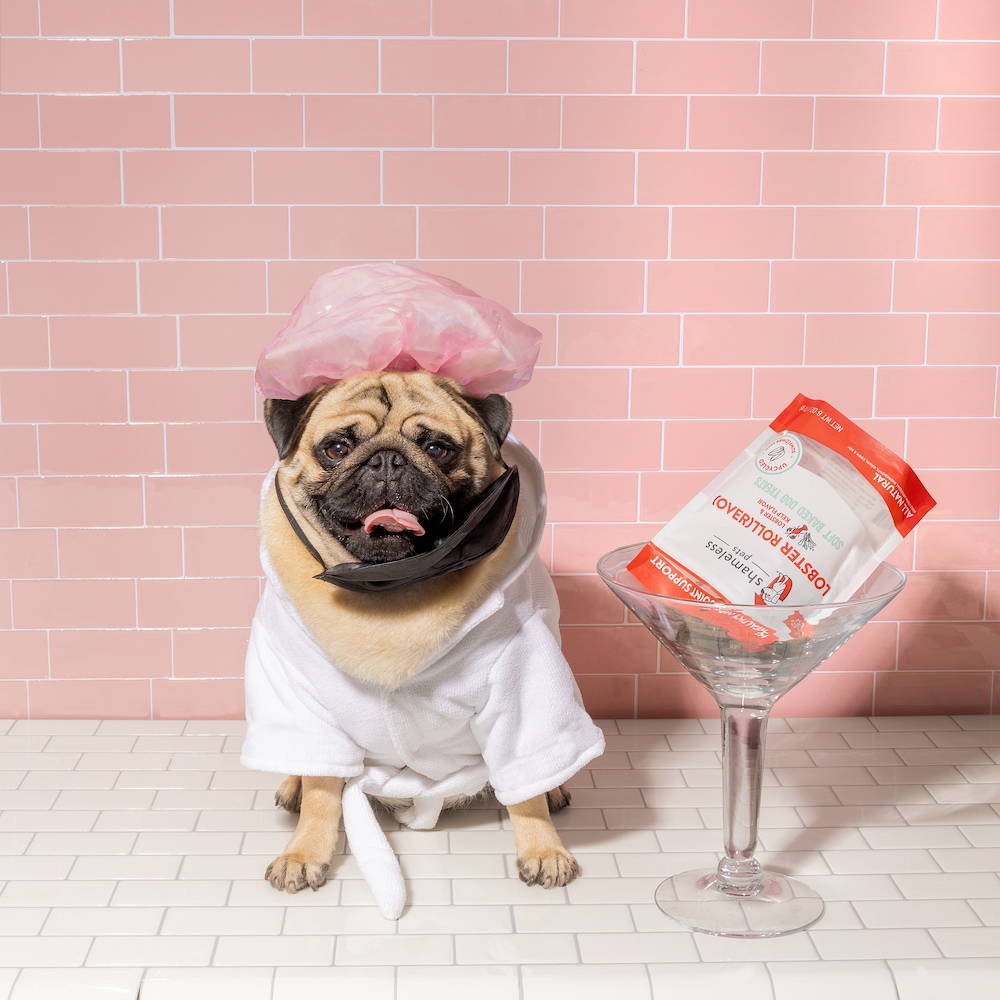 ---
From budget-friendly to luxury accommodations, our list has options for every budget and style. Discover the best pet-friendly hotels and start planning your next adventure with your pet.
It doesn't matter the time of year — we've always got vacation on the brain! That's why we're so excited to be the official pet partner of Virgin Hotels! Of course, they're on our list of best pet-friendly destinations that you should add to your travel bucket list, but we've got a couple of additional options as well!
Our furry friends deserve a change of scenery and some fun vacation time, too, so pack your bags, grab your leashes, and find the perfect destination for your pet-friendly getaway!


First up, Virgin Hotels! Shameless Pets is the official pet partner of Virgin Hotels, so when you visit their Nashville, Chicago, Dallas, or New Orleans locations, we'll have the treats ready and waiting!
Here, there is no pet fee! According to Virgin Hotels, "pets stay free with no size or breed restrictions." But there's more! Your pup will be privy to some fun perks!
- A pet-friendly chamber with a porcelain watchdog just outside your door

- A comfy cozy dog bed

- Food and water dish provided (and some Shameless Pets treats, of course!)

- Stylish swag! Visiting pups will receive a Virgin Hotels bandana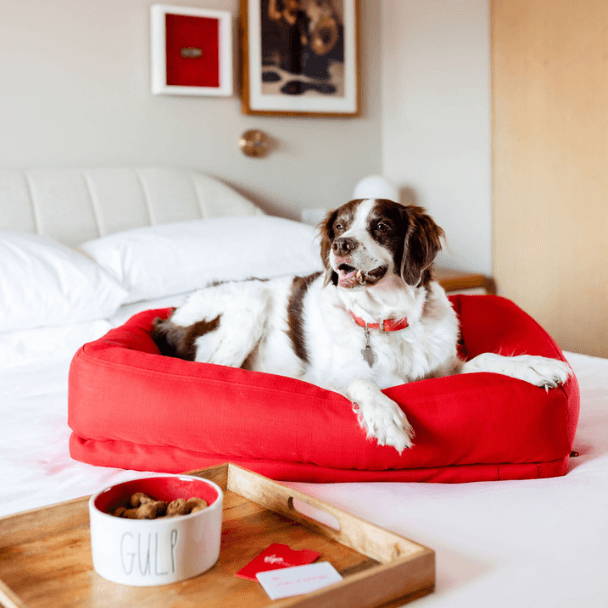 Looking to lap up a little luxury with your furry vacation buddy? The Ritz Carlton is certainly synonymous with luxury — and many of their locations are pet-friendly!
It's important to make sure that the specific location you're heading to is one that allows pets (cats or dogs). There are some size restrictions at the Ritz Carlton, and you'll have to pay a fee for bringing your pet with you as well, but your pet will enjoy the luxury experience and will be treated to some special in-room amenities just for furry guests (like treats)!


With hotels in so many destinations, and a variety of budget-friendly options available, Hilton Hotels are a great choice if you're traveling with your pet (for both national and international adventures)!
According to Hilton Hotels, they welcome "four-legged guests at over 5,000 hotels across the U.S. and Canada with open arms and belly rubs." We love to hear it! As with many other hotels, fees do apply if you're bringing your pet to a Hilton Hotel, and the fees vary from location to location.


Heading on a road trip adventure across the USA with a furry co-pilot in tow? Rest assured that you'll be able to find a pet-friendly stop along the way to unleash and unwind thanks to Motel 6! Bringing a service animal? There's no fee for these travel companions! Other pets incur a charge that ranges from $10 to $75 per day per stay.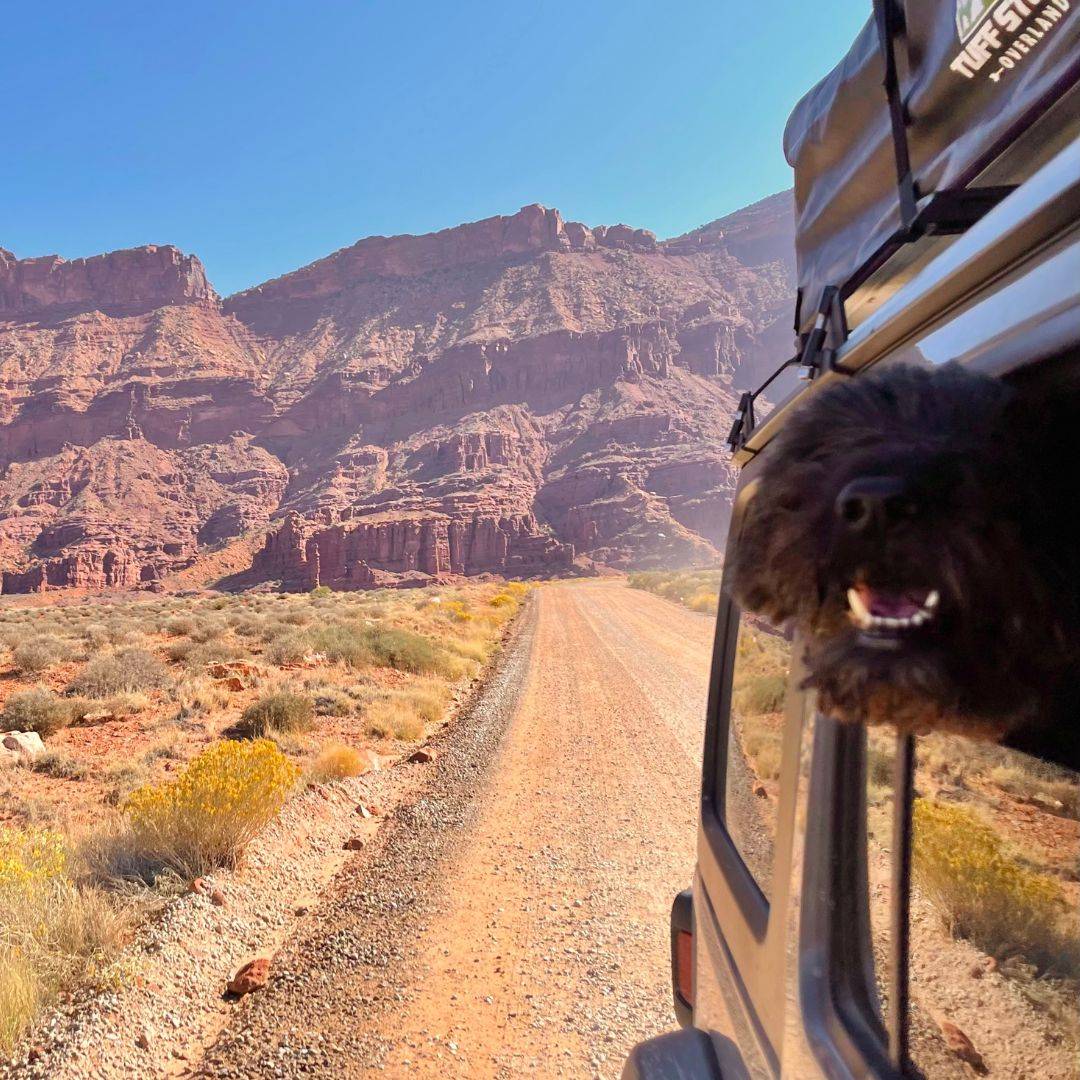 Looking to be pampered? The Four Seasons is always a good idea. Spread out with a little extra room thanks to pet-friendly suite options. Your furry friend will be treated to amenities at the Four Seasons like their very own cozy bed, food and water bowls, and treats, too, of course! Four Seasons pet policies vary (though a fee seems to be standard), including potential restrictions for size and age. Be sure to do your research when choosing your destination!


With lots of locations across North America (and many budget-friendly options), Wyndham Hotels are a great choice for getting a little R&R with your furry travel companion!
Many locations are pet friendly, happily welcoming cats and dogs to come and stay. Still, there are some restrictions — your pack has to be on the smaller side, as some locations allow no more than domestic pets per room. Pet fees range from $25 per night to a max of $75 per room — service pets will not be charged a fee. As always, be sure to do your research to make sure you're choosing the perfect Wyndham location for you and your pet!


Pet Travel Checklist & Tips

-Before you head out on your grand adventure, it's helpful to ensure you've got the essentials, some comforts of home, and things that will make traveling more comfortable for your furry companion.
Don't forget to pack:
- Their usual food (and a cooler/ice packs for road trips if it needs to stay chilled!)
- Treats, treats, treats (We can help with that!)
- Bed or blanket for getting cozy (It often helps pets settle in to an unfamiliar place if they've got something that smells like them!)
- A favorite toy
- Any necessary medications
- Poop bags
- Collar, leash, harness, etc.
- Food & water bowls (if these are not provided by your hotel/motel, collapsible bowls are great options for saving space with traveling)
- Pet carrier (generally required for airline travel)

Travel tips:
- Test out pet carriers before you need to use them, this way your pet can get used to relaxing in it.
- Find a vet nearby — the hope, of course, is that you won't need to visit a vet on vacation, but just in case you do it's good to know where to go.
- If your pet requires sedatives for travel, be sure to test them before you go as well, you want to a) ensure they are effective, and b) made sure there are no unwanted side effects.  


No matter where you're headed, when you've got your furry friend with you it's bound to be an incredible experience! Be sure to pack some treats (we've got plenty of those!) to keep the journey enjoyable, and have fun exploring with your best buddy beside you!
---